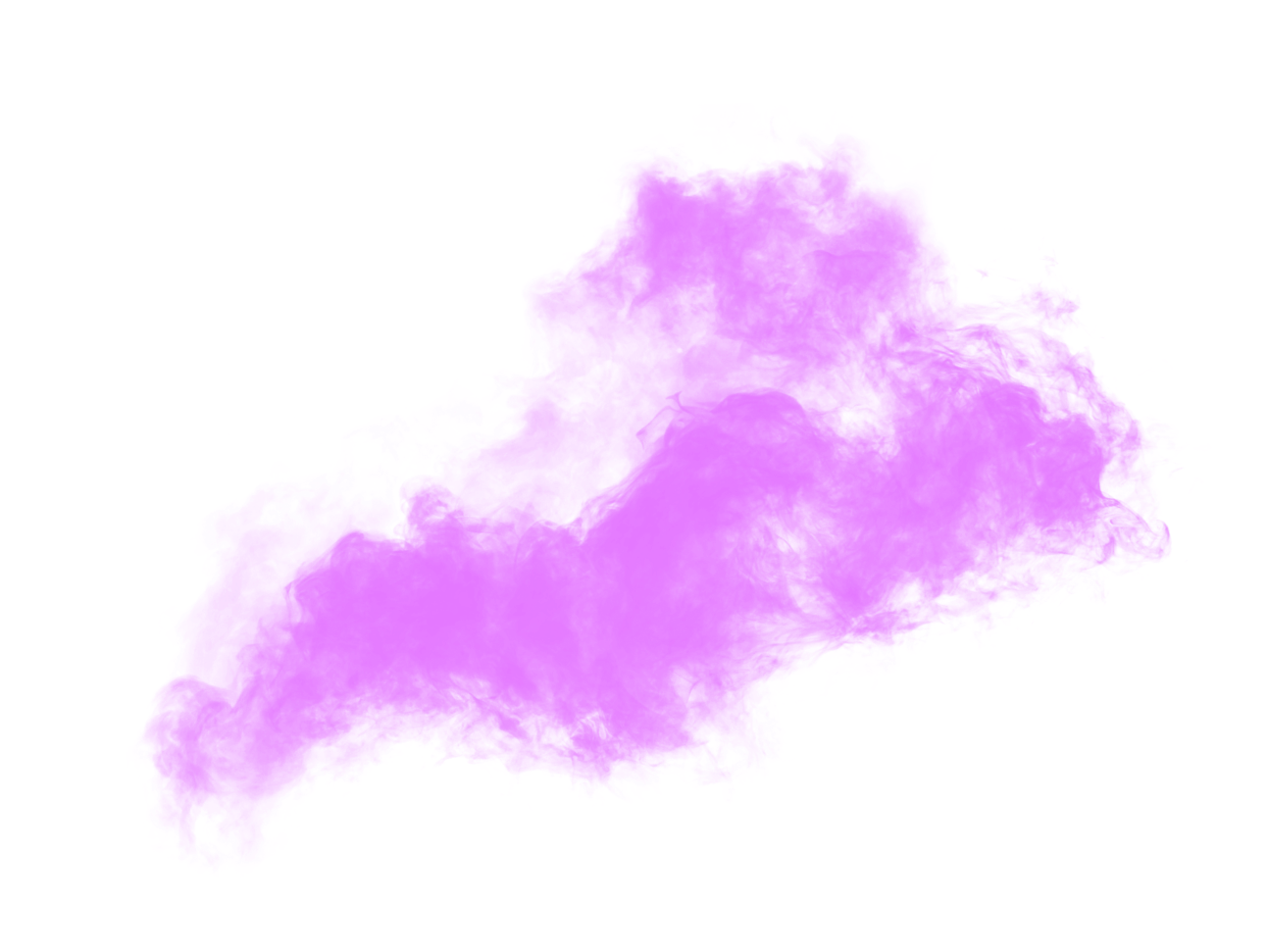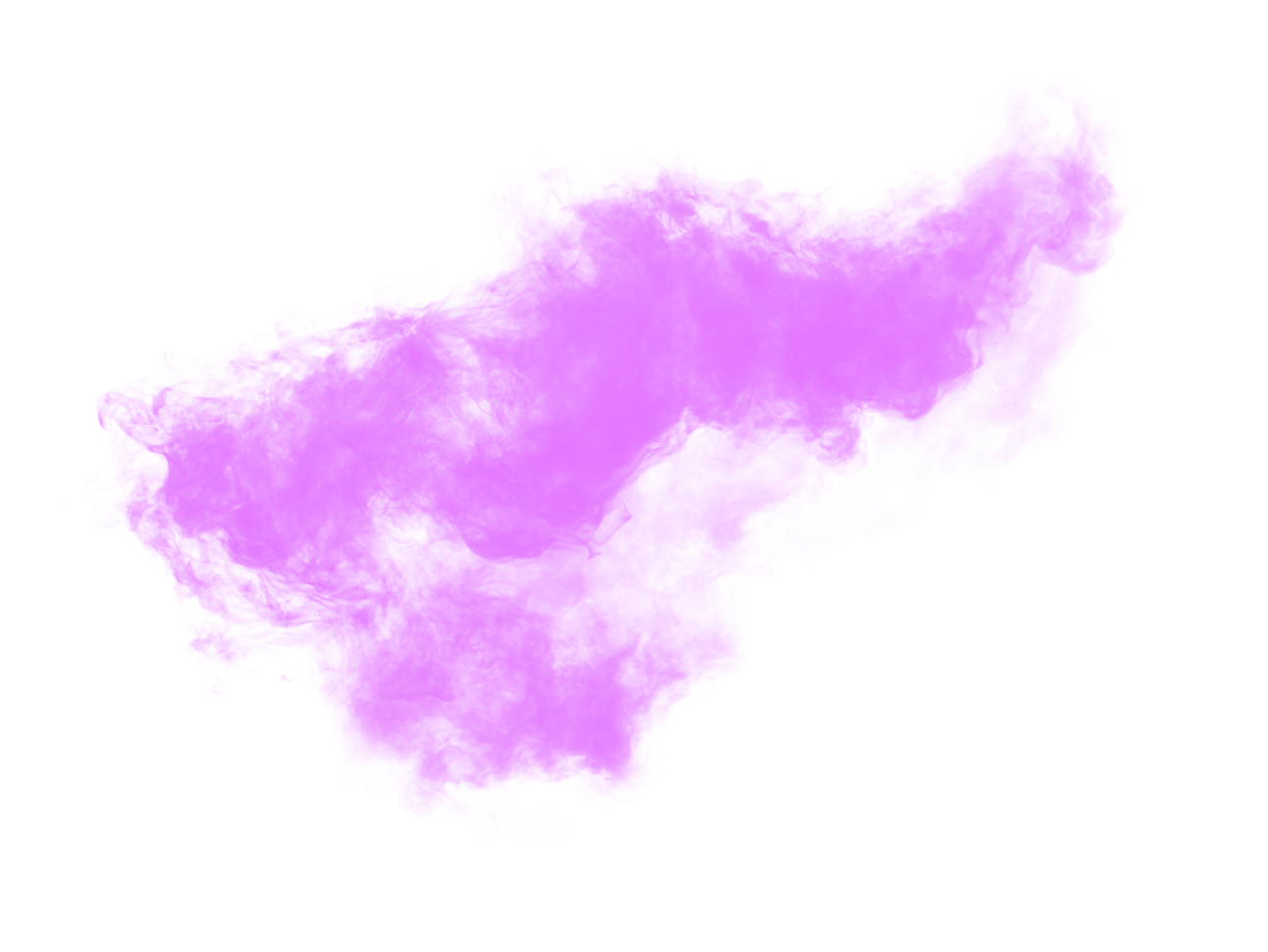 Seo Agency
SEO AGENCY
When it comes to your SEO needs, you need to trust the pros. Revelation Digital will work with you and your team to achieve organic success measured by real results.
Revelation Digital is a digital marketing agency that is there to help you build up your online business empire. If you are truly curious about the digital world, here is our framework on how will we help you to grow your online business:
1 – Provide the optimum strategy that is a perfect match your business
2 – Using fully optimised content and creating backlinks build the reputation of your website
3 – Demonstrate the SEO structure so that you can understand the statistics of your website
The process of increasing visibility is called search engine optimisation. It involves a lot more than just putting up some links and hoping for traffic to flow in.
If you are looking for the best-value SEO agency in Australia, you are at the right place. We are an established SEO agency in Australia with years of experience in this field.
We offer affordable SEO packages that are customised to fit your budget and provide you with the best results.
Our SEO packages include:
– Analysis of Keyword and research
– On-page & Off-page SEO
– Link building
– Content Creation
We have a team of SEO experts who are highly experienced and skilled.
Why Search Engine Optimisation (SEO) Matters
SEO can be defined as the process of optimising web content and structures for search engines such as Google. This enables you to rank highly on SERP (Search Engine Results Page), which ultimately means more people can find your website.
Search engines like Google are always looking for new websites. This means that they will rank them based on the quality of their content. However, if you want to make sure that you have a high ranking, then you need to do some research first.
You can do this by:
Keywords
These words will help you to attract visitors to your site from search engines, so it's important that you use relevant ones.
SEO-optimised Content
Well-structured and professionally written SEO-optimised content makes the website more attractive, encouraging people to stay there to read what's inside.
Creating Backlinks
Another way to improve your rankings is to add relevant links to your own website that can easily be shared. When other people link to you, this helps to show that you are trustworthy. It also makes your page appear more popular than others.
Whether you're interested in getting started with SEO or simply taking your SEO game to the next level, Revelation Digital will up your SEO game.
Google SEO statistics
Google has an estimated 70 billion searches per month. Here are the few statistics which will show you why every site wants to be #1 in google search and how to attain this:
1. Around 40,000 search queries on Google are processes every second.
2. Over 3.5 billion searches are conducted on Google every day.
3. Google owns around 70% market share of search engines.
4. 97% of consumers go online to find local businesses.
5. Search engines are used by 86% of people to find information about services and products before any purchase.
6. 75% of users never scroll past the first page of search results.
8. The average first page result on Google has a 31% click-through rate.
9. The average #1 result on Google has a 34% click-through rate
Revelation Digital aims to cover all the aspects and tries to bring your business to the first page of Google. Ultimately, the goal is to have you listened on the #1 position of the first page (if it is not already).
Transparent Approach to SEO
Transparency is the key to success in search engine optimisation. Transparency will allow readers and potential customers to see exactly what you are doing to improve your site's ranking and traffic.
Revelation Digital focuses on the transparent approach to SEO, which will help grow your business. Our company has following rules:
We make sure that the right kind of traffic will reach your website to get more customers. Not every click is made equally; some are more valuable than others.
To ensure that the right kind of traffic approaches your site, we do proper SEO.
We use the exact targeting keyword that most of the people use to search the required product.
We maintain high-quality work, communication and transparency by following a few key rules:
Research and Analysis
Research analysis is a key to success. We, by being professional SEO experts, first do deep research on your website and business requirements. Then we take a good look at the weakness and strengths of your business, check your competitors, and construct a bulletproof strategy.
Gap identification
The gap identification is another major factor: a key reason why your website is not ranked yet. Essentially, it is the lack of high-quality, relevant content (or other factors) that is keeping your website's web presence suppressed.
Create a winning strategy
Here the actual work begins! This might include a new web design, the creation of a new content campaign, and checking what SEO upgrades are required. In some cases, starting from scratch is the best way to combine all the critical components.
Implementation of strategy
After the implementation of a sound strategy, we observe your website growth and whether the strategy works to bring your website back to life. We deeply observe the change in results. To grow your business, we grow a digital seed and water it until it starts growing continuously and semi-autonomously.
Result checking
As soon as the changes begin, we observe the results, what is improving and what is not improving. We assess statistics like leads, page ranking, user engagement, and SEO, to evaluate the performance of your website and the changes needed.
Refine the result and repeat
After looking at the result, we are able to change every aspect on your website: which factor is helpful to bring the traffic and where the traffic is reducing. The location where your product is in demand or your consumer is in bulk. The keywords that are needed to rank the site. We simply apply the positive factor and repeat them until the growth becomes consistent.
You also need to keep in mind that SEO isn't a one-time thing. Instead, you need to constantly update and tweak things as time goes along. If you don't pay attention to these changes, then you're likely to lose out; to ensure this doesn't happen, you need a professional SEO agency.
Our SEO Services
We help our clients gain more page views and visitors on their websites – and, as you no doubt know, more views means more revenue. We work on SEO so that the search engines show their website's content higher than other websites. This makes it possible for people searching for your services or products to find your site.
Our SEO service has following process:
Keyword Research
We do a deep keyword research according to your business and then surgically insert these keywords in the best place – as per our content strategy – that will direct more traffic toward your website. Keyword stuffing is something to be avoided, as it can make content difficult to read, and Google prefers quality over quantity.
Content Strategy
Content strategy is an approach to content planning. It's the art of determining the goals and objectives for content, which leads to a set of strategies, including publishing and marketing, to achieve them.
SEO Reporting
SEO Reporting tools allow you to gather information about website traffic and keywords, and report back on keyword and traffic performance.
SEO Audits
The SEO Audit consists of three main components:
Website auditing: The website auditing consists of reviewing your web page structure, page load speed, and server availability.
Content auditing: The content auditing consists of looking at the quality and content of your web pages, including the titles, tags, and descriptions.
Technical auditing:
The technical auditing is examining your website's code to ensure that it is clean and free of issues.
SEO Consulting
Our team does its best to create the best SEO history and future opportunities for your website.
Link Building
Our team is fully trained to investigate and collaborate with top-rated websites to create strong backlinks for your website.
On-page SEO
Our team is fully trained to do perfect on-page SEO. On-page SEO has various elements, including title tags, content, meta description and internal linking. All on-page factors are used by Google and other search engines to determine your site's relevancy.
Our SEO Results
You can see that our agency is highly ranked organically, and we do our best to treat your business like our own. Our search engine optimisation is completely different from the traditional approach that has languished with the advent of recent Google core updates. By choosing Revelation Digital, you will always be several steps ahead of your competitors.
We know that we have to dynamically change the strategy, because the internet is fluid – we always have to be mindful of this ever-evolving digital landscape. That's why we changed our approach to give you the best results.
He are the steps we will take to elevate your business's SEO:
Revelation Digital SEO will amplify the growth of your business using modern standards that actually work.
The results are, by design, achieved by years of hands-on experience.
We understand that your marketing dollar is not infinite, so we will do our best to give you the best ROI.
Talk to the team at Revelation Digital
We are here to support you and help your online business to flourish in a hypercompetitive market. We help businesses across Australia to increase profits and capture traffic. We mainly focus on conversions, leads, returning investment, and improving the traffic of your website by different channels. For this purpose, we do not restrict ourselves to a few techniques; instead, we applied multiple digital marketing strategies such as web design, high-quality content, AdWords, SEO, backlink generation, and working alongside high-authority websites.
Above all, online lead generation and traffic generation is an art. It not only requires a rock-solid website design but requires a lot of understanding on the backend. It needs proper technical SEO, On-page SEO, off-page SEO, proper backlinking, in-depth keyword research, competitor analysis, and ranking. We are proud to say that we offer all these services with the help of our expert team members.
For advice on how to grow your business – or to get a free proposal for your business and to get started with a new and serious web presence – you can talk to our team's growth specialist. We are a team who understands lead generation, getting high-ranking websites, and increasing ROI. To get a free proposal and consultation, you can contact us any time.
Start Improving Your SEO Today
Are you searching for an SEO agency that knows how to deliver results in Australia?
Want to grow your business? Want to grab more traffic and improve the ranking to your website? Revelation Digital has dedicated SEO specialists and experts here for you to help!
We know it can be very difficult to run an online business successfully, which is the reason we are here. We will help you bring in new leads, bring new customers, and, in short, take your business to new heights with our services.
We have a team of SEO professionals and experts who develop tailored SEO plans for local Australian businesses and help them grow their online business. We help them get the exposure they deserve to bring in more customers.
In other words, we take on your SEO worries and make them our own. We will charge you a specific monthly fee that will remain the same throughout your service agreement, because we are a big believer in transparency and reliability.
As a leading SEO service in Australia, Revelation Digital has a strong track record of helping Australian businesses like yours grow. We're reliable, we're experts at what we do, and we're a proven, battle-tested agency.
A lot of our customers choose to outsource their digital marketing needs to us because we have already proven that we are committed to delivering what we promise to. The number of repeat customers on your roster speaks for itself.
So, what are you waiting for?
Are you excited for your free proposal?
Contact Revelation Digital today!
Common SEO FAQs
What is an SEO Agency?
Search engine optimisation (SEO), simply put, is the process of optimising websites to achieve higher rankings in search engines like Google, Bing, and Yahoo.
It is also the best way to improve visibility for a website and helps to increase traffic to your site. Your results are based on the search terms that you entered and the number of searches your page received in the past 30 days.
When you enter new search terms and receive a larger volume of traffic in the next 30 days, you will see an improvement in your score. We also track the average time on your website in order to help us determine if your website is effective in providing visitors with information about your products and services.
How to choose an SEO agency?
In choosing an SEO agency, it's important to ask what SEO issues do you have, what your SEO plan should address, and how it can work for your website. However, if you're not sure, we can take the guesswork out for you.
In addition to understanding your goals, you should understand what kind of traffic your website receives.
Do you receive mostly local, national or international traffic? Do you have a particular industry or specialty that draws in search traffic?
If you are new to search engine optimisation (SEO), you may be wondering how to select an SEO firm. Some factors while choosing a SEO agency include the following:
– Do they have the experience to help you meet your goals?
– Do they understand the industry and strategy your business requires?
– Is there a long-term relationship between your company and the SEO agency?
– Will you receive clear communication from the SEO agency?
What does an SEO agency do?
SEO agencies can help businesses get discovered on the internet. This is done by creating high-quality websites that have relevant keywords. As the old saying goes: If you're not on the internet, you might as well not exist.
SEO companies can create a plan to promote a website by optimising it with the help of keyword research. They also optimise it for search engine spiders by using certain coding techniques to help the search engine spiders index the site.
An SEO agency also works to boost the visibility of a company on search engines (and thus generate new customers).
To increase the likelihood of being ranked highly on search engine results pages, SEO agencies usually work with web designers to improve a website's overall design.
They then work to implement search engine optimisation strategies in order to make sure that a site is more likely to be found and ranked highly on search results pages.
How much does an SEO agency cost?
SEO agencies have different costs based on the number of keywords or websites that they manage for their clients.
It's best to contact several SEO companies to compare prices and services. Some companies offer SEO packages and discounts for multiple websites.
However, some SEO agencies can charge anywhere from $800–$2000 per month. Typically, a standard package includes a keyword research report and monthly SEO analysis reports.
What is SEO?
SEO is the term used to describe the techniques and processes used to optimise a website's search results on sites like Google. In the process of optimising your website, certain changes are made to improve your page rankings on search engines.
The most important thing in SEO is your keyword list. The more relevant the keywords you use, the better your page will rank. This will make it easier for visitors to find your site. Steps to optimise your website include writing a unique and meaningful title tag, not stuffing keywords, making your site disability-friendly, and making sure that all the text on your page is readable.
SEO helps to achieve long-lasting results. It takes time for organic search results to be crawled, indexed and ranked in Google search engines. On average, it takes several months to get the full results from any SEO campaign.
However, there are cases when initial results can be seen in a few weeks, but these changes can be transitory. This process can take as much as a year in some extreme edge cases.
What is on-page SEO?
On-page SEO is part of the search engine optimisation process that focuses on on-page SEO factors such as meta tags, page content, and link building.
In this type of SEO, you need to use HTML code to optimise your website for certain search engines.
What is off-page SEO?
Off-page SEO refers to all of the work that goes into getting a website or webpage to rank well in search engines for certain keywords. Some of the most important off-page SEO tactics include building high-quality backlinks, writing unique and interesting content, interacting with other websites on social media, and creating useful industry resources such as infographics and eBooks.
What is technical SEO?
Technical SEO refers to the work involved in optimising your website for search engines and making sure your site can handle the traffic a search engine generates. Site speed, Schema markup and other technical related processes are involved. It involves understanding the most recent updates to SEO guidelines from Google, Bing and Yahoo. Sometimes these changes can be difficult for the average user to decode, which is where Revelation Digital comes in.
Basically, technical SEO is the process of optimising a website for the search engines with the goal of improving the visibility and organic traffic of the site. Technical SEO includes on-page optimisation, off-page optimisation, and technical aspects of site architecture and development.
Technical SEO is a complex and ever-evolving field, but the basics are relatively simple: make sure your site is accessible to the search engines and make sure it contains relevant, keyword-rich content.
Why is SEO Necessary?
This article has probably done a good job of convincing you already, but hopefully this section will drive the point home. Naturally, there are a lot of people using search engines to get information and services online. Of those users, over 71% don't go past page one on Google.
With such an enormous potential for businesses like yours to grow, this presents an incredible opportunity for you, and it's critically important that your business can win this audience by becoming a market leader.
Technology is a daily part of our lives. Consumers have embraced technology, especially the internet. There are several ways for you to find products and services online, and a growing number of people are using mobile devices to find those products and services. Revelation Digital can help you seize this massive audience.
Having a high-quality SEO campaign means that your business will rank highly in search rankings and will actually get your business tangible bottom-line results.
If your business has little or no online visibility, it has almost no chance of attracting new customers.
How to make link building better?
We build links on real websites using hundreds of keywords organically, with real authority, receiving real traffic, trust, and on real aged domains. We can then parlay this traffic and use it as trustworthy backlinks for your site.
Our team doesn't cut any corners that could place your business at risk. Most SEO providers in Australia either outsource their backlinking or don't understand the negative impact of bad link building effect on their website. As with most things, you get what you pay for.
Less scrupulous providers will use many different types of link building schemes with mixed success. These link-building schemes are known as private blog networks (PBN), and they involve creating and using fake websites which have no real traffic.
Google is smart; that means that if it's easy for a human to spot the difference in this content, Google will also know it. If your website gets penalised by Google, it will be difficult for people to find your site, so you'll lose out on potential customers. It's simply not worth the risk.
There are no links to fake websites and no fake traffic. If a site owner wants to make a link rank higher for his website, they have to use a real domain name.
Thankfully, your business and website is 100% secure with Revelation Digital!